Motorsport may seem an unlikely test bed for a powertrain innovation that could help society achieve carbon neutral status. Yet Toyota has recently announced that its engineers have developed and installed a new, hydrogen-fuelled internal combustion engine that will soon make its competitive debut in Japan's punishing Super Taikyu production-based endurance race series.
The engine is a turbocharged 1.6-litre three-cylinder unit, similar to that used in the highly acclaimed GR Yaris. Interestingly, we're told that it uses modified versions of the same fuel supply and injection systems fitted as original equipment in the latest Toyota internal combustion engines. But instead of using these to burn fossil-derived petrol and producing carbon dioxide emissions, the engine runs on compressed hydrogen and emits virtually zero emissions.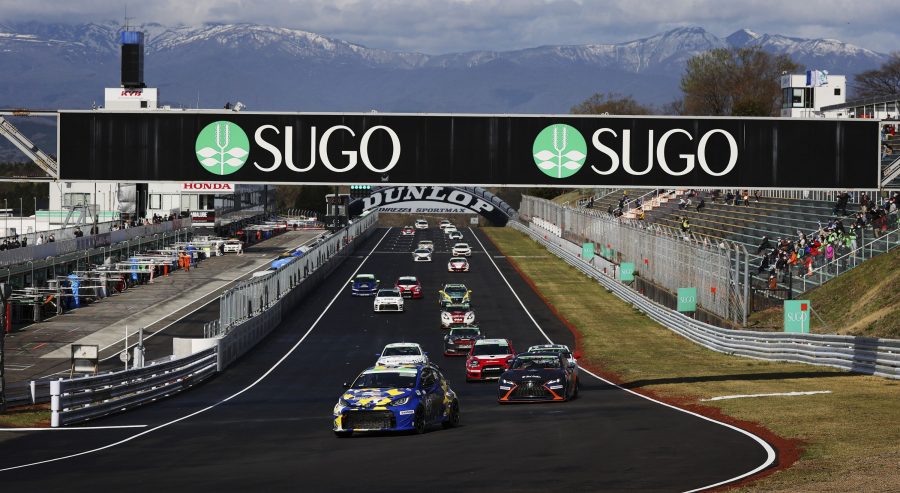 Japan's production-based Super Taikyu endurance race series will provide the ideal test bed for Toyota's new hydrogen engine
What's more, combustion in hydrogen engines happens at a faster rate compared to traditional petrol engines. This makes them more responsive and therefore ideal for motorsport, while still communicating the same rewarding mechanical and aural feedback. The rest of the hydrogen engine's architecture remains comfortingly familiar, with reciprocating internals lubricated in the traditional way through a wet sump arrangement. It is only the burning of minute quantities of oil from the lubrication of the cylinder walls that creates any emissions.
By promoting the use of hydrogen in fuel cell electric vehicles (FCEVs) such as the Toyota Mirai, Toyota has been strengthening its efforts towards achieving carbon neutrality. Its use of motorsport to further refine its hydrogen engine technologies supports our aim of realising an even better hydrogen-based society.
The new hydrogen engine will make its debut on 21-23 May in round three of the 2021 Super Taikyu race series. It will be installed in the ST-4 class Toyota Corolla run by the championship-winning Orc Rookie Racing team.