WCMX champion Lily Rice is famous for doing backflips in her wheelchair, in a daredevil career that's taken her all over the world. Her next challenge? Learning to drive – and she's hoping her hand-controlled Toyota C-HR will help take her sport to new heights.
Here, she tells Hazel Plush how her first car has been adapted to her, where she hopes to take it first, and reveals the unique Toyota tool she wishes she could use in her driving test…
Everyone remembers their first car – it's such a pivotal moment. How did you choose yours?
Lily Rice: "Just like most seventeen-year-olds, I've been dreaming of driving for ages: I've spent the past year practicing for my test, and wondering when I'll be able to take my first solo trip. But my C-HR isn't your average first car – in fact, it's almost unique.
"I have a rare condition called hereditary spastic paraplegia (HSP), which makes the muscles in my lower body very weak and tight. The symptoms started when I was at school, and now I use a wheelchair every day – but not always how you might expect. When I was thirteen, I became the first female in Europe to do a backflip in one, and now I'm proud to be a WCMX champion. 'WCMX' stands for wheelchair motocross – we do tricks and stunts, just like skateboarders and BMX riders do.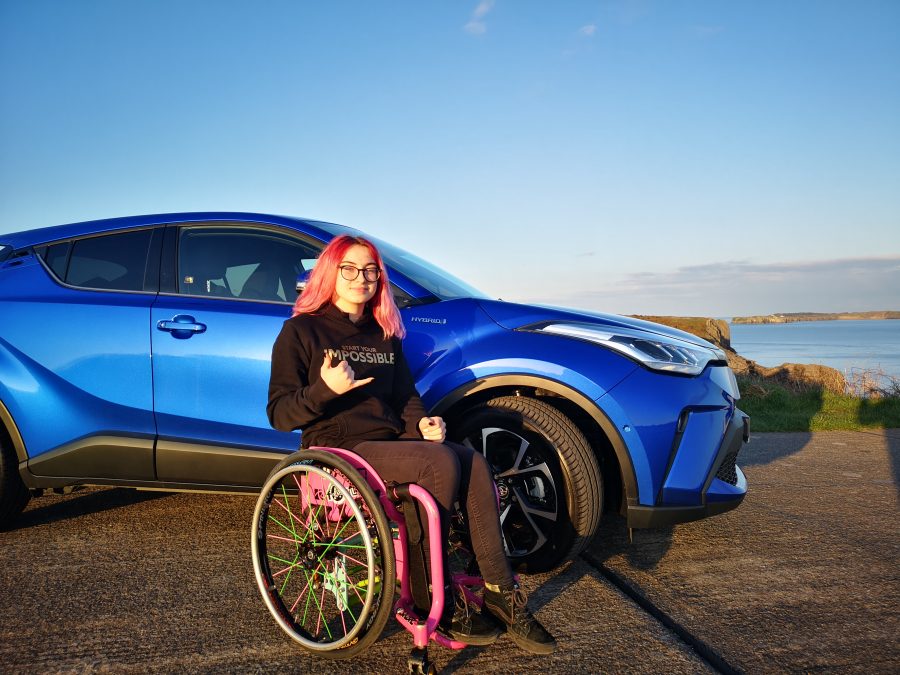 "For my first car, choosing the right adaptations was essential. My C-HR has a push/pull hand control, so I can brake and accelerate without using the pedals (they're covered with a guard, so I don't accidentally hit them with my feet). With my other hand, I use the steering wheel spinner. Together, these adaptations enable me – and many other wheelchair users – to drive just like anybody else. I've found them really intuitive, which is a big confidence boost."
Why did you opt for the C-HR in particular?
Lily Rice: "Its hybrid engine really appealed to me, because I wanted a car that has minimal impact on the environment. And I've been blown away by the Toyota technology: I can see my fuel usage, my journeys, and even get feedback on my driving – all via the dashboard and MyT by Toyota app. In fact, I have so many tools, I've probably got no excuse not to pass first time. I only wish I could use the Intelligent Parking Assist feature on my test!
"Also, I know how trustworthy and reliable Toyotas are, because my dad has one for his paramedic job, and our family car is a RAV4. As a wheelchair user, a dependable vehicle is absolutely essential – and as a new driver, it's a huge weight off my mind."
How will driving alter your life?
Lily Rice: "It will give me the independence to train more often, and enable me to keep coaching other people too. I live in rural Pembrokeshire, Wales, and do a lot of training at RampWorld in Cardiff – which is a two-hour drive from home. At the moment, I rely on my parents, who are incredibly supportive. My dad is even helping to teach me to drive, and he's really chilled about it. He says he trusts me, which is brilliant."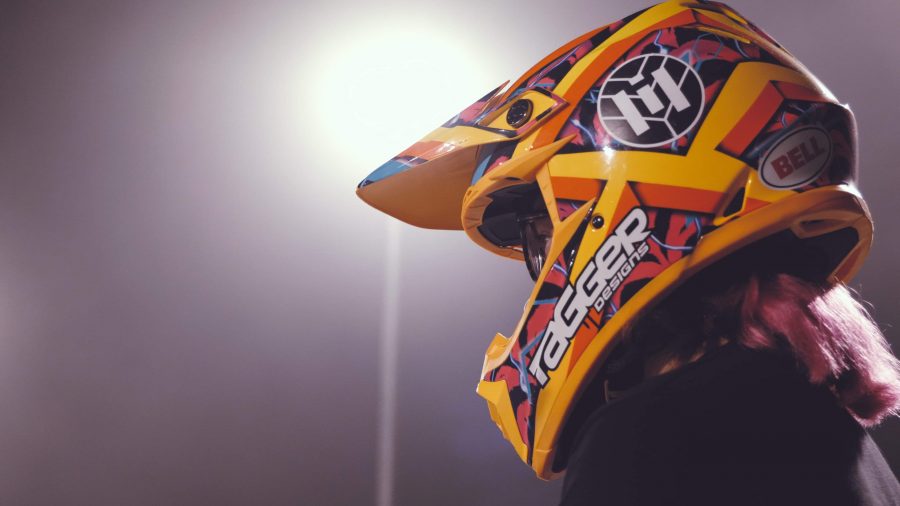 Tell us about WCMX – how did you get into it?
Lily Rice: "My sport has changed my relationship with my wheelchair, and given me a passion that I want to turn into a full-time career. I've been riding for the last four years, and I won the Women's WCMX World Championship title in 2019, and the European title in 2018. I'm always trying to push myself, to nail that next trick – make it harder, higher, more impressive.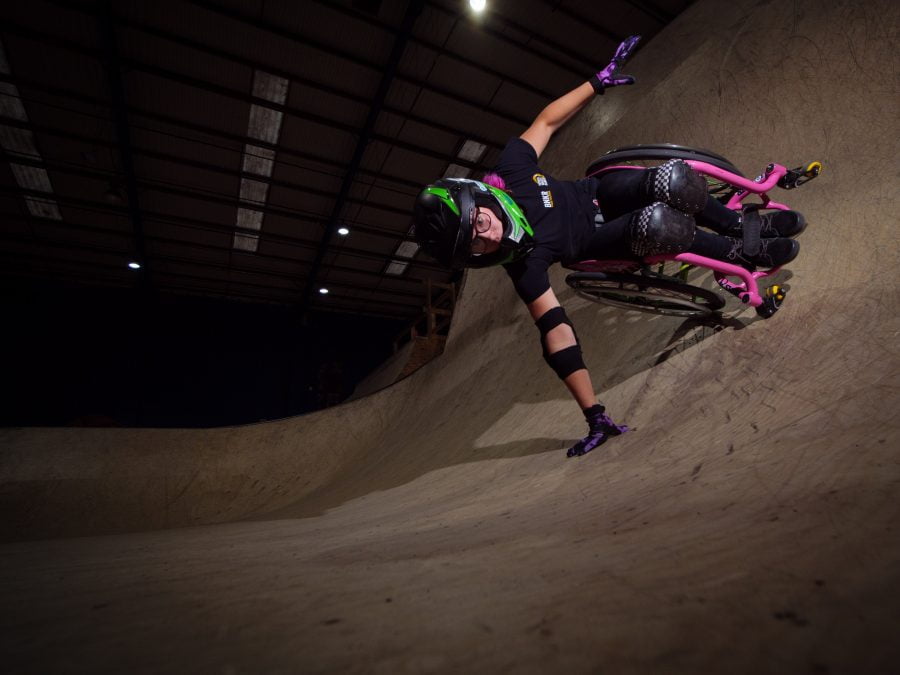 "My interest in WCMX started when I saw a video online, and just thought 'wow, I want to give that a go'. Since then, I've been lucky to compete in tournaments all over the world – like this year's first ever Adaptive Skateboard Competition, presented by Toyota at Dew Tour in Iowa, US. We are also campaigning to get adaptive skateboarding into the 2028 Summer Paralympics, and WCMX would be part of that. It would be such an awesome way to showcase our sport."
Have you seen changes in how disability is perceived in the sport?
Lily Rice: "The skating community is so inclusive: you've got people riding bikes, rollerblades, wheelchairs, boards – with pros and beginners alike, of all genders and ages. Everyone's just having fun on wheels. When I started riding at my local skatepark, some people were surprised to see a wheelchair user – but these days it's much more common. When I go to the skatepark now, nobody bats an eye. WCMX is getting bigger and bigger in the US and Europe, too.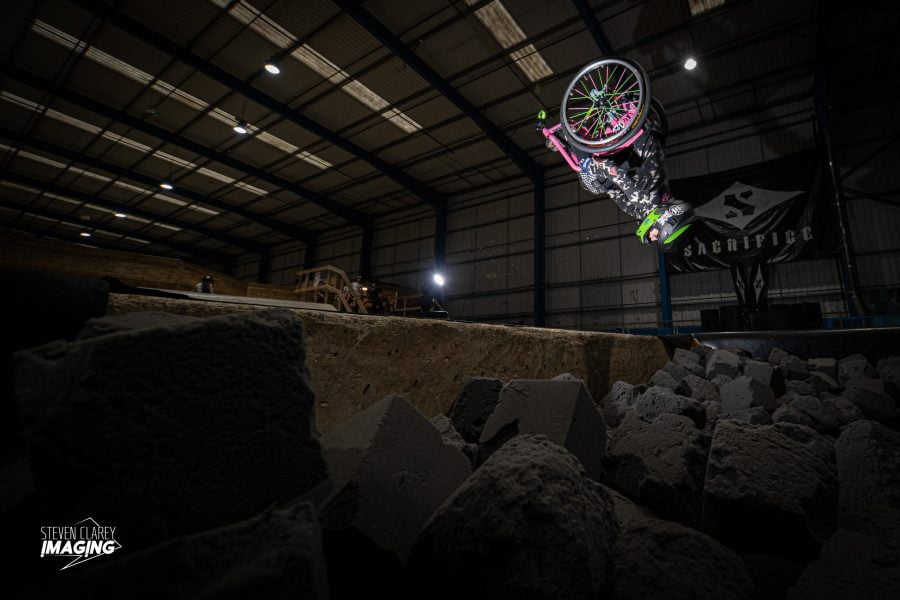 "Often, able-bodied riders ask if they can give my wheelchair a go, and I'm totally cool with that. It shows them how it works, and how similar it is to their bike or board. And just like my C-HR, my WCMX wheelchair is adapted to me too – with really robust suspension, and extra-strong wheels."
What does the future hold for you and WCMX?
LR: "I'm currently doing my A Levels, but when I leave college I want to keep competing, and helping others to get into the sport. I meet a lot of people who feel defined by their wheelchair, because society often assumes you can't do anything because of it. But WCMX is so empowering: it's fantastic for your physical and mental health.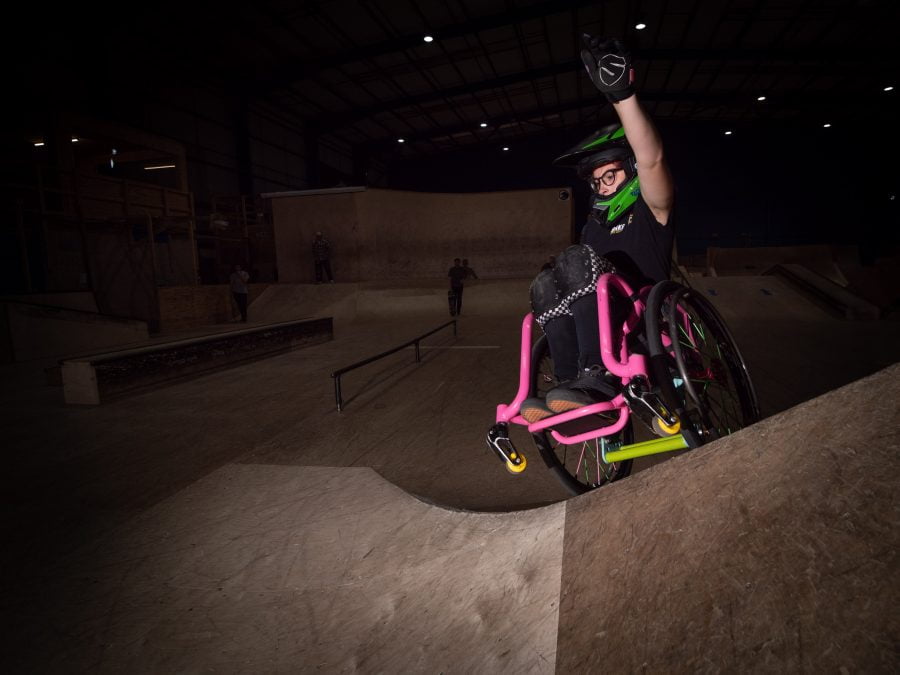 "So we'll keep pushing ourselves, showing the world what we can achieve – and having an amazing time in the process."
Interview: Hazel Plush
Images: Steven Clarey