Why settle for just one Toyota Yaris review when we have collected all of the UK motoring publications reviews into one handy place? After being invited to test-drive our new Toyota Yaris on a combination of Britain's roads earlier this year, the national motoring press has had its say. Scroll below to see who said what about our latest car.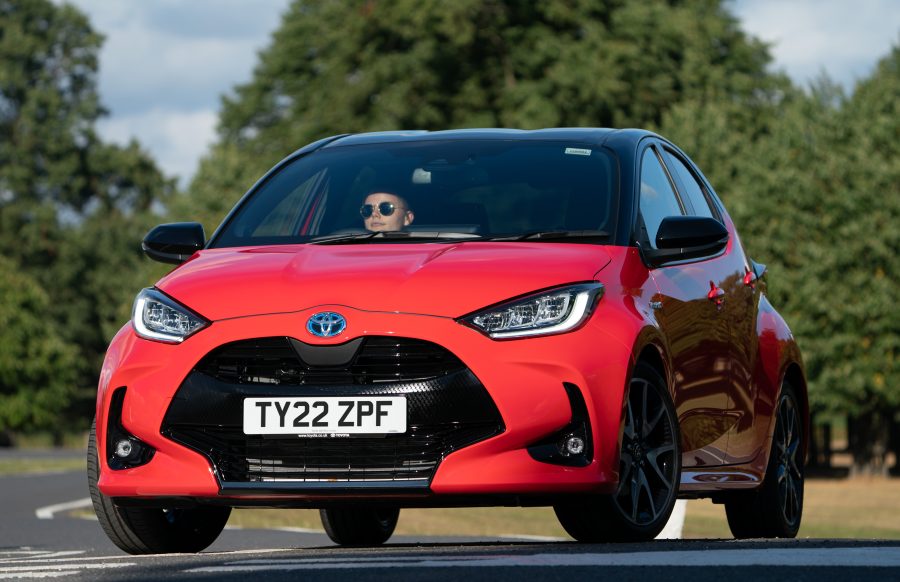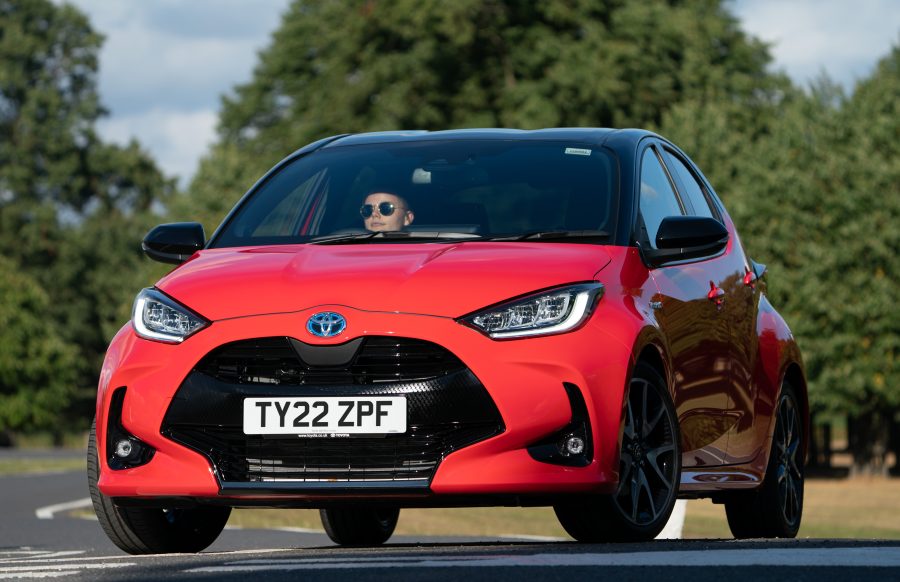 "With everyone jumping on the electrified bandwagon of late, Toyota must be feeling jolly smug with itself. After all, it has been making hybrid versions of the Yaris since 2012. But this [is] an all-new model from the ground up.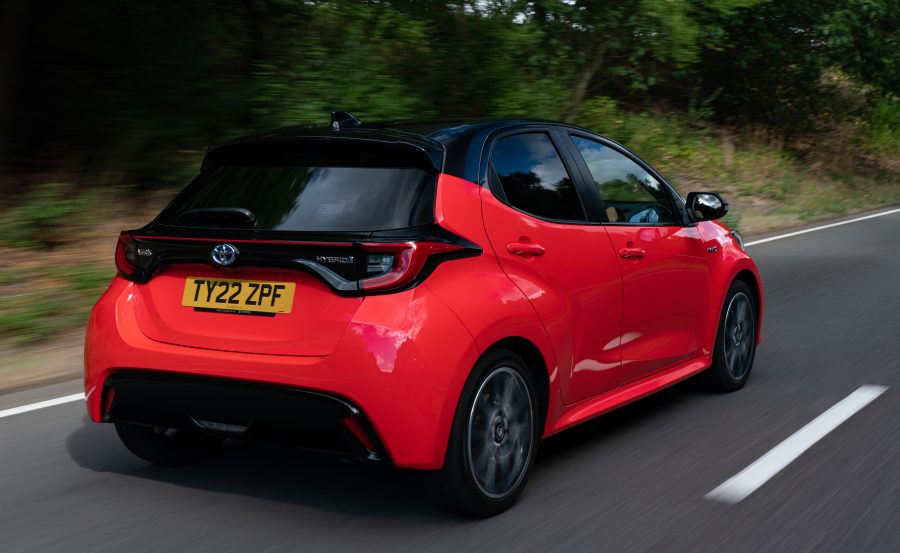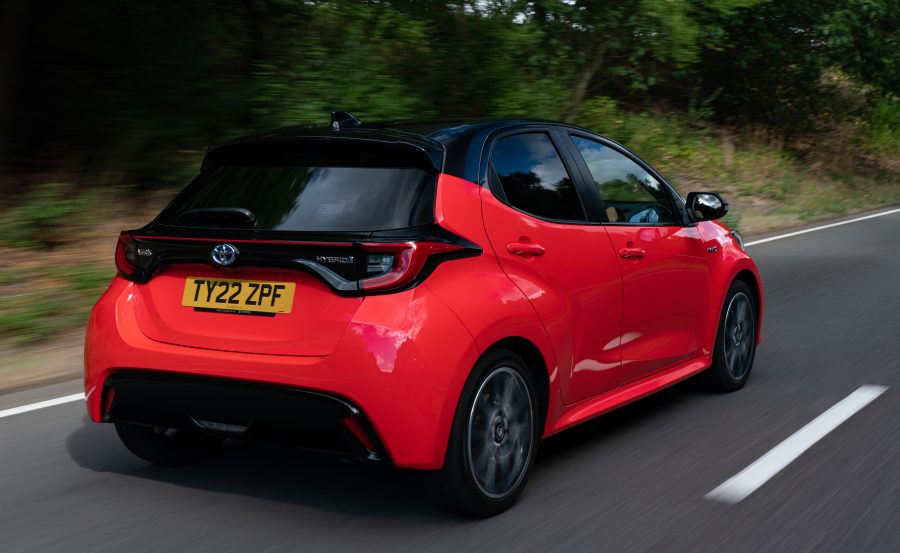 "With a combined output of 114bhp, 0-62mph is reduced by two seconds to a perfectly respectable 10.3sec, and the power boost also means the new car's engine doesn't have to be worked as hard, making it far quieter while delivering useful acceleration.
The Yaris can run on electricity 80% of the time
"Not that the engine is running much of the time, at least in urban environments. Indeed, Toyota claims the Yaris can run on electricity 80% of the time, something we can entirely believe. The handover between power sources is virtually imperceptible… [and] the Yaris is now far happier to be driven briskly on a winding road."
"The new model looks set to make a much stronger case for itself through an all-new platform, fresh look, state-of-the-art powertrain… and several class firsts on safety equipment.
Several class firsts on safety equipment
"The efficiency figures are pretty dazzling. The electrified Yaris emits just 86g/km on the tougher WLTP test regime, giving it a fuel economy of around 105mpg. [However] on the road, the first thing that strikes you isn't the powertrain but the chassis – because as with the larger TNGA models above it, the Yaris's base is an excellent one… The overall set-up strikes an appealing balance between composure and comfort.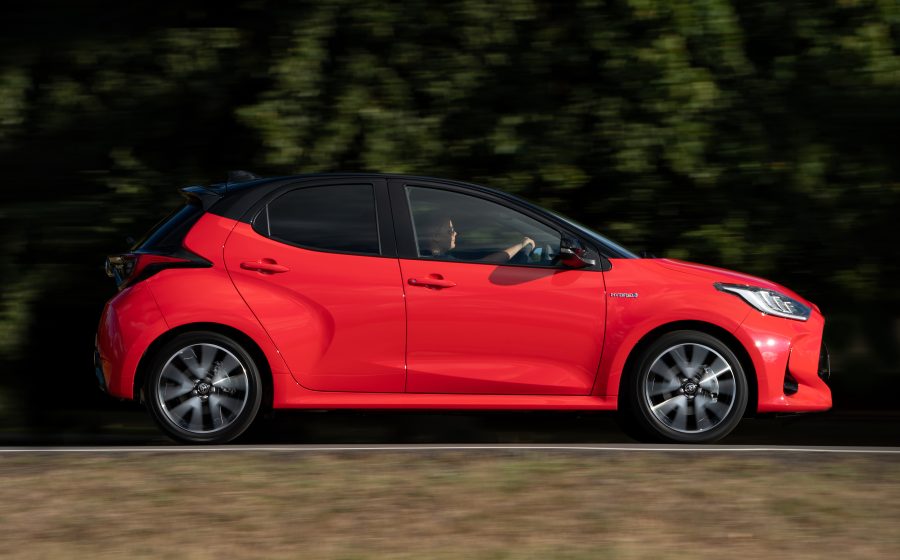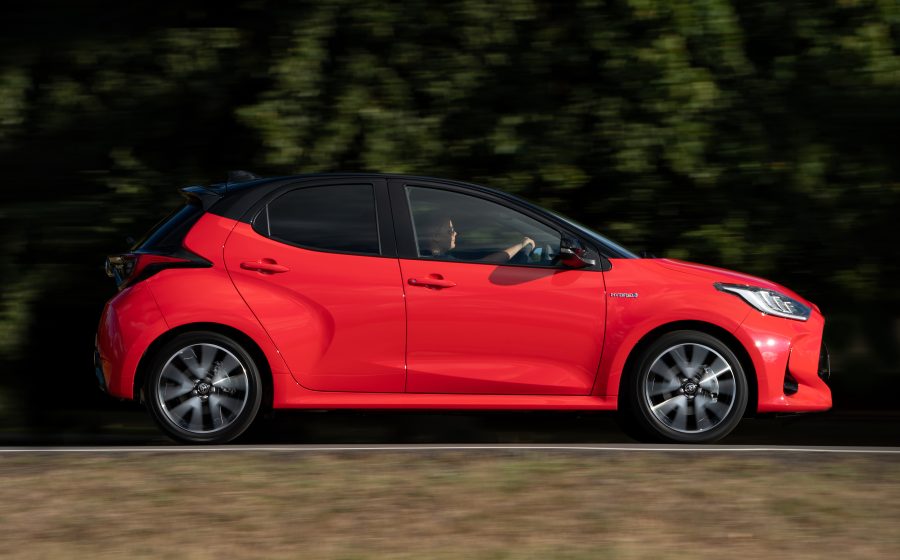 "Factor in city driving, that new-found motorway prowess and general cruising and you're left with one of the more refined superminis… It's already safe to say that this is the most complete small Toyota for quite some time."
"The latest Yaris is supported by the smallest adaptable platform yet. [It] allows the Mk4 Yaris to be 5mm shorter, 50mm wider and 40mm lower than the Mk3, with a 50mm longer wheelbase to generate additional interior space. It's certainly an improvement for taller passengers sat in the rear, with feet space beneath the front seats and a sensible amount of knee room. This new structure is around 20kg lighter but also 37% stiffer, with more of the weight concentrated lower down.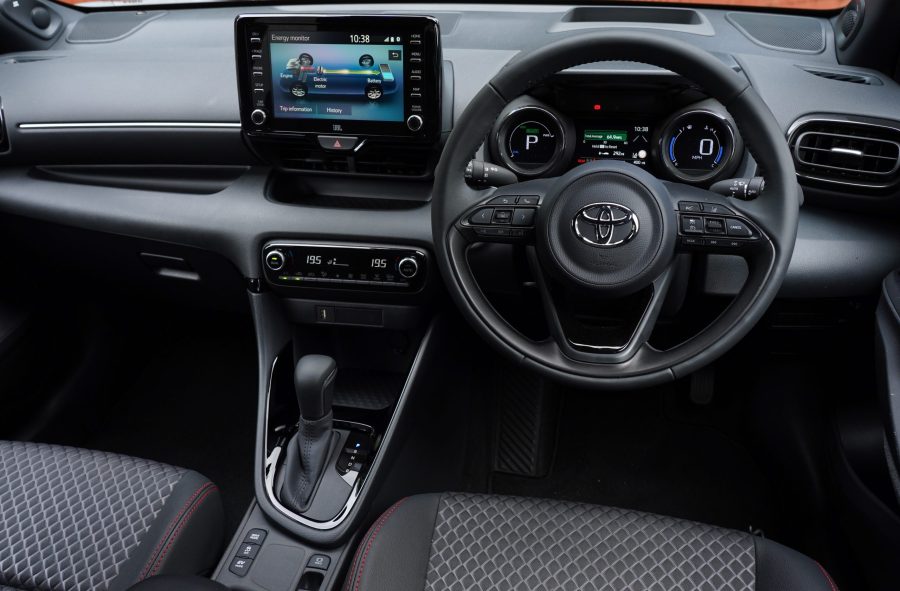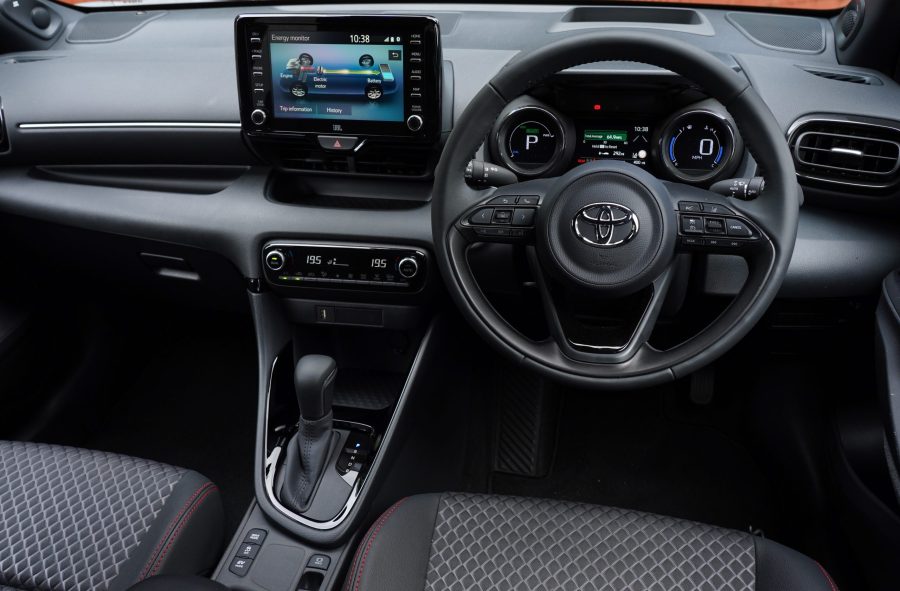 "The 1.5-litre engine is a three-cylinder version of the 2.0-litre, four-cylinder found in the Corolla. It's linked to a new electrical motor producing 79hp and 141Nm of torque, along with a lighter lithium-ion battery pack that drives the front wheels via a CVT gearbox. All in all, there's 16% more power than the outgoing Yaris Hybrid, and yet a 20% reduction in CO2 emissions – win-win.
It feels agile enough to dart around and have some fun
"You can set off from stationary with little hesitation, leaving [other] drivers fumbling behind as they wait for their start-stop system to finish cranking their engine back to life. It's genuinely entertaining.
"Combining this energetic response with its sharper steering and stiffened-up chassis, and you have a Yaris that feels agile enough for you to dart around and have some fun around town – or at the very least, feel like you're making effective progress."
"Surprisingly for a new car, the Yaris hasn't had a growth spurt. In fact, it's fractionally shorter and a little bit lower than its predecessor. Look under the bonnet and you'll find that the Yaris's heart is actually the strongest it's ever been.
The Yaris's heart is actually the strongest it's ever been
"It's not the outright performance that you'll appreciate the most, though, it's the way it's delivered that's one of the biggest steps forward. That's because the new car's engine is far quieter and doesn't need to work as hard to deliver useful performance.
"Economy is particularly impressive when you consider that the Yaris is now far happier to be driven briskly on a winding road. Its steering is naturally weighted and very precise so it's easy to place the car on the road, while body lean is far less noticeable. The grip is decent and the handling is surefooted yet agile.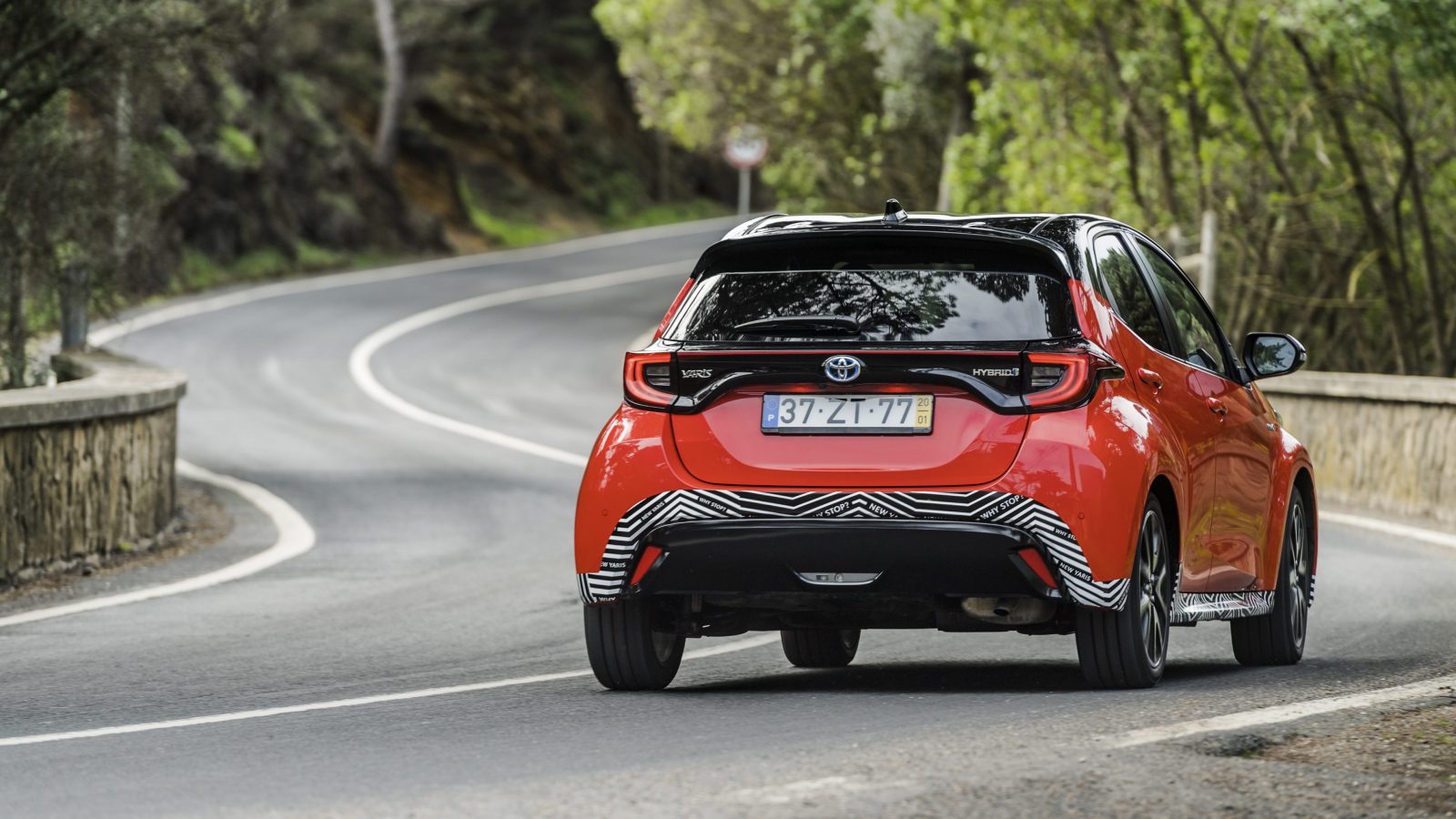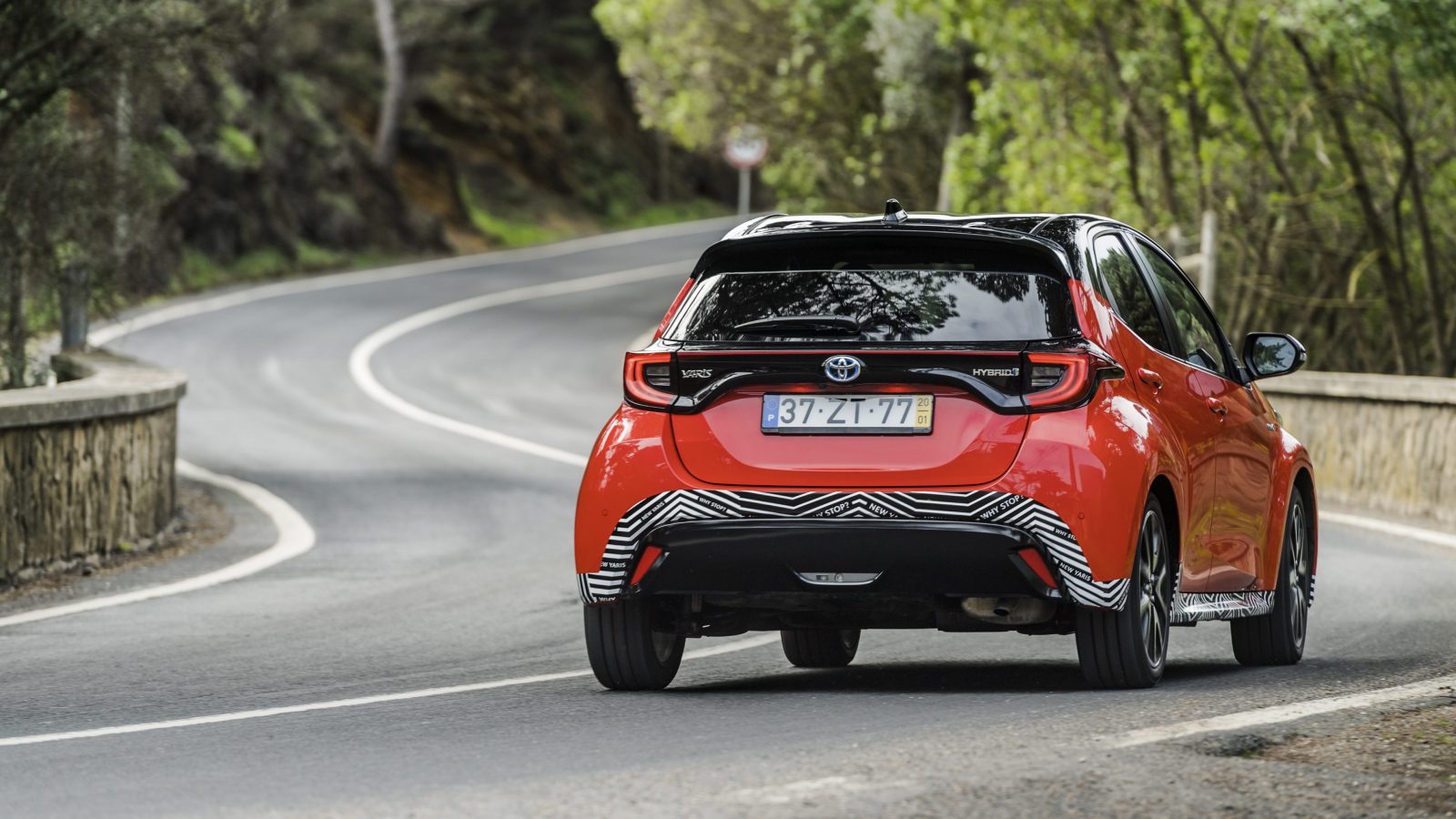 "As you'd hope from an all-new car, the Yaris has taken a large leap forward improving on its already excellent economy and emissions while being noticeably better to drive than its predecessor."
Toyota Yaris review videos