Your company has a lot of choices when it comes to software development. You can bring in full-time employees or hire a freelance coder and work with them directly. Onshore programming is also an option.
While the possibilities appear to be endless, there is one strategy that many businesses return to time and time again. It's a popular approach adopted by 70% of companies.
We're talking about offshore outsourcing. The global software outsourcing market is booming so much that it is estimated to be worth around $92 billion by 2024.
But before you go down this path, you should be aware of what you are getting into the good and the bad. To help you with that, in this post, we'll review software outsourcing cons/benefits, particularly in India.
How Can Outsourcing Be a Success?
It's helpful to list your wants and needs when you decide to outsource software development. And if you're like most companies, there are a few things you'll need for the partnership to succeed.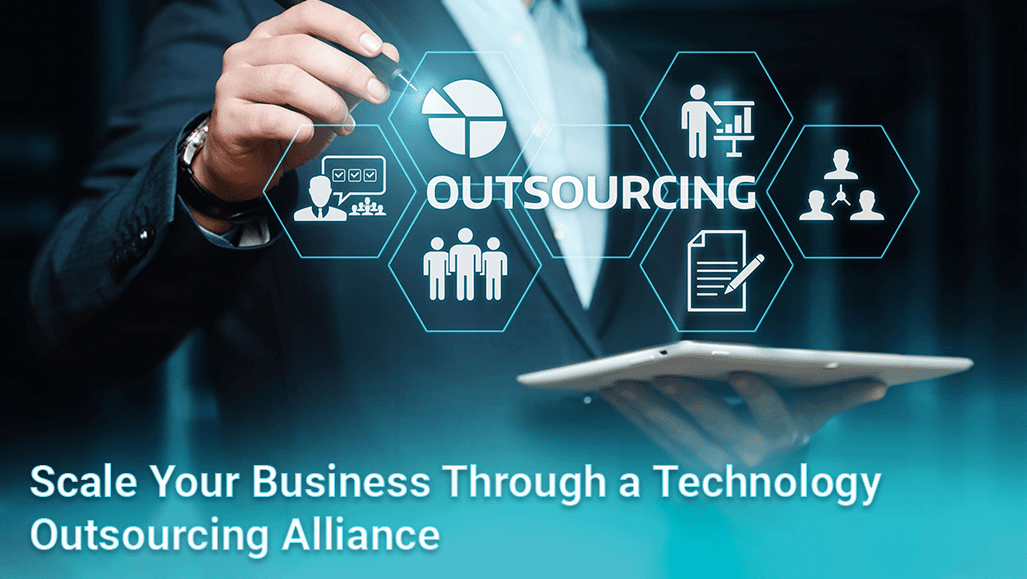 You want to outsource because you don't have the software development skills. That's fine, but you should choose a reliable company because it's no good if your offshore provider can not meet the scope and expectations of your project. You won't get the product you want, and your company will not be able to achieve its goals.
You need to keep the costs as low as possible. Since one of the primary purposes, if not the main goal of outsourcing, is to save money, you need to make sure that the savings outweigh the costs.
Finally, you need to ensure effective communication. This requires a strong command of the English language and a high level of responsiveness. If either of these components is missing, the project becomes significantly more challenging.
When you look at these factors, several countries come to mind, and one of them is India. Since India is undoubtedly the most popular destination for software development outsourcing – at least in the U.S. market – it's only logical to look more deeply into whether it is a good fit.
As with any business move, there are several pros and cons. However, understanding them in advance will help you make informed decisions that will benefit your business in the long run.
Read on to learn more about the pros and cons of outsourcing development to a software outsourcing company.
Software Outsourcing Pros/Benefits
Considering the above stats and many others on the web, we shouldn't be surprised at the benefits of software outsourcing to India. Here are some of them:
Deep Levels of Experience
India is one of the richest sources of skilled software developers. Plus, India has one of the world's largest populations; as a result, the probability of finding a reliable software developer is high. This country has been a popular destination for outsourcing for years, unlike Eastern European countries that are only beginning to get traction.
Many countries are just now getting into the race. India, on the other hand, has been doing it for decades. This level of experience in working with U.S. companies has led to strong and healthy partnerships with them.
You get accurate and repeatable methodologies when collaborating with an outsourced software developer in India. You do not have to spend a lot of time setting your expectations. They know your needs and have the resources to help you achieve your goals.
A Wide Set of Skills
Did you know that a new business is born every day in India? That's right. It also helps create a nurturing environment for IT entrepreneurs. Indian IT companies are acquiring new skills and quickly adapting to newer technologies to attract more clients.
The most common sectors for Indian developers are eCommerce and gaming. Indian developers are continually mastering new skills, expertise and technologies to develop excellent software solutions in all sectors. As a result, they can quickly create a program for any industry or market niche.
A Rich Source of Developers
As mentioned earlier, India has the most software developers in the world. As a result, this country has a large number of experts available for any task that requires a custom application. Furthermore, many global powerhouses such as Google and Microsoft have already established offices and labs in India.
Cost-Effectiveness
The most obvious motive for outsourcing is to save money, and India is the perfect place to do that.
Creating your own software can cost several hundred dollars. Mobile apps fall into a similar price range, depending on their level of sophistication. The cost will show you that outsourcing to India is a viable alternative. Why would you pay $3,000 for something you can do for $500? Outsourcing to India can be a very cost-effective option.
Outsourcing is also a possibility for support-related operations. This means you can concentrate on the core pillars of your company while delegating support to others.
Software Outsourcing Cons/Drawbacks
Just like anything in the world, there's a flipside to outsourcing software development to an Indian company. Here are some of the software outsourcing cons:
Language Barriers
Although the majority of Indians can communicate in English, there may be some difficulties. Because people's writing skills often outweigh their speaking abilities, certain terms may be misunderstood when instructions are communicated via Skype or ordinary phone calls.
Quality Assurance
The number of outsourcing options in India is truly overwhelming. There are just so many, and not all of them can deliver excellent results.
Make sure you hire companies with a well-trained team. Companies that jump at the offer and appear as if they want to please you should be avoided. Also, don't set unrealistic deadlines for them in the beginning, as this could negatively impact the quality of the software.
Piracy
In some cases, you may receive duplicated code. Outsourced projects are sometimes copied and resold. It's hard to guarantee that the code is kept safe and cannot be sold. This is indeed significant copyright and licensing issue. Of course, you can prevent this problem by signing an NDA with the contractor.
Bottom Line
Considering the level of experience, skills, and workforce in software development, India is undoubtedly one of the world's finest and cheapest outsourcing options. It's always helpful to consult with people who have had experience with certain Indian companies. On top of that, you need to check reviews before outsourcing the project. After all, you want a reliable, affordable company with a long list of satisfied clients.